Tech
Alef Aeronautics' Model A: Taking Flight into the Future
Alef Aeronautics : Ready for Takeoff in 2025
In a development reminiscent of a "Back to the Future" storyline, Alef Aeronautics is gearing up to launch its Model A flying car within the next two years. With 2,800 enthusiastic buyers already placing pre-orders, the excitement is soaring.
Prototype Wows Crowds at Detroit Auto Show
The recent Detroit Auto Show, one of the United States' most prominent car industry events, witnessed a stunning prototype of the Model A. This remarkable vehicle is edging closer to its production phase.
A "flying car" that looks like a car (seems to be able to drive on public roads) #FlyingCar #Alef #AlefModelA #AlefFlyingCar #AlefAeronautics pic.twitter.com/MIW8QWWaRe

— naveen (@NAVEEN13104) September 19, 2023
A Vision Turned Reality
Alef's founder and CEO, Jim Dukhovny, expressed his optimism, saying, "It's still not the final consumer version. But at this point, it's pretty close." The prospect of the first Model A taking flight is expected by the end of 2025, and it carries a price tag of £236,000.
Inspired by Sci-Fi, Designed for the Future
This 17-foot long electric car had its inception in 2015, the same year Marty McFly made his iconic landing in the film "Back to the Future." With a sleek mesh body and a rotating central cabin, it boasts a driving range of 200 miles and an impressive flying range of 110 miles.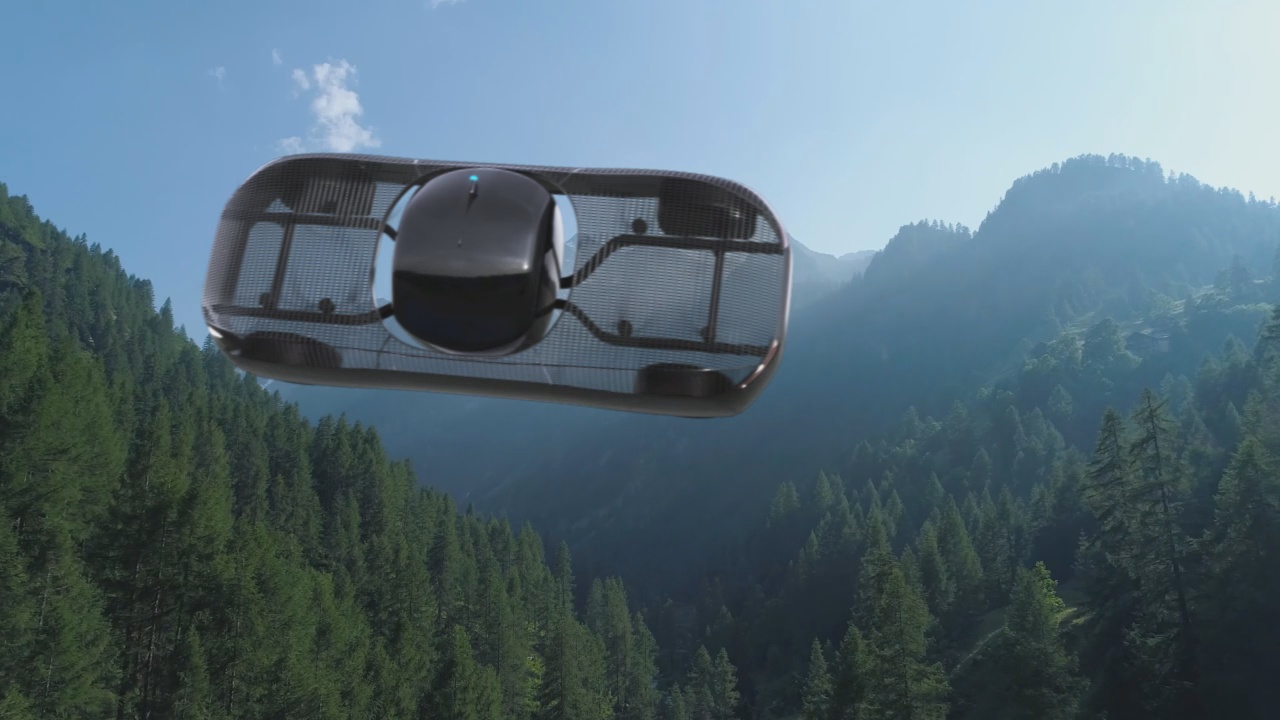 Vertical Takeoff and Overcoming Obstacles
The Model A's remarkable feature includes vertical takeoff capabilities, allowing it to ascend above obstacles, cruising through the skies until it reaches its desired destination. This fusion of automotive and aeronautical technology is poised to redefine transportation.
US Government Approval and FAA Certification
Alef Aeronautics has received US government approval for conducting test flights, marking a significant milestone in its journey. After obtaining Federal Aviation Administration (FAA) certification, Dukhovny remarked, "We're excited to receive this certification from the FAA."
Prepare to witness the future of transportation as Alef Aeronautics' Model A prepares for takeoff in 2025. It's not just a car; it's a bold vision of the future.
Also Read :  Meta Unveils a Range of AI Chatbots
Amazon Prime Video Introduces Ads: User Reactions and Details