Uncategorized
Snapchat Drug Gang's Harrods Heist: Kingpin and Associates Sentenced to 31 Years
Snapchat Drug Gang's Harrods Heist: Unmasking the Crime Ring and Their Sentences
A Snapchat drug gang, led by the notorious Kingpin Kashif Sadiq, has been handed a collective 31-year jail sentence for their involvement in a daring heist at Harrods. This blog unveils the intricate details of their criminal activities, their apprehension, and the sentences they received for their participation in serious organized crime.
The Harrods Heist
In a stunning turn of events, the gang's ringleader, Kashif Sadiq, 32, found himself ensnared in August 2021 while attempting to access a safety deposit box hidden at the prestigious Harrods store in London's Knightsbridge. Inside, he had concealed a portion of his ill-gotten wealth. Detectives discovered a staggering £282,350 in cash, £63,000 worth of gold bars, and luxury watches valued at £140,200.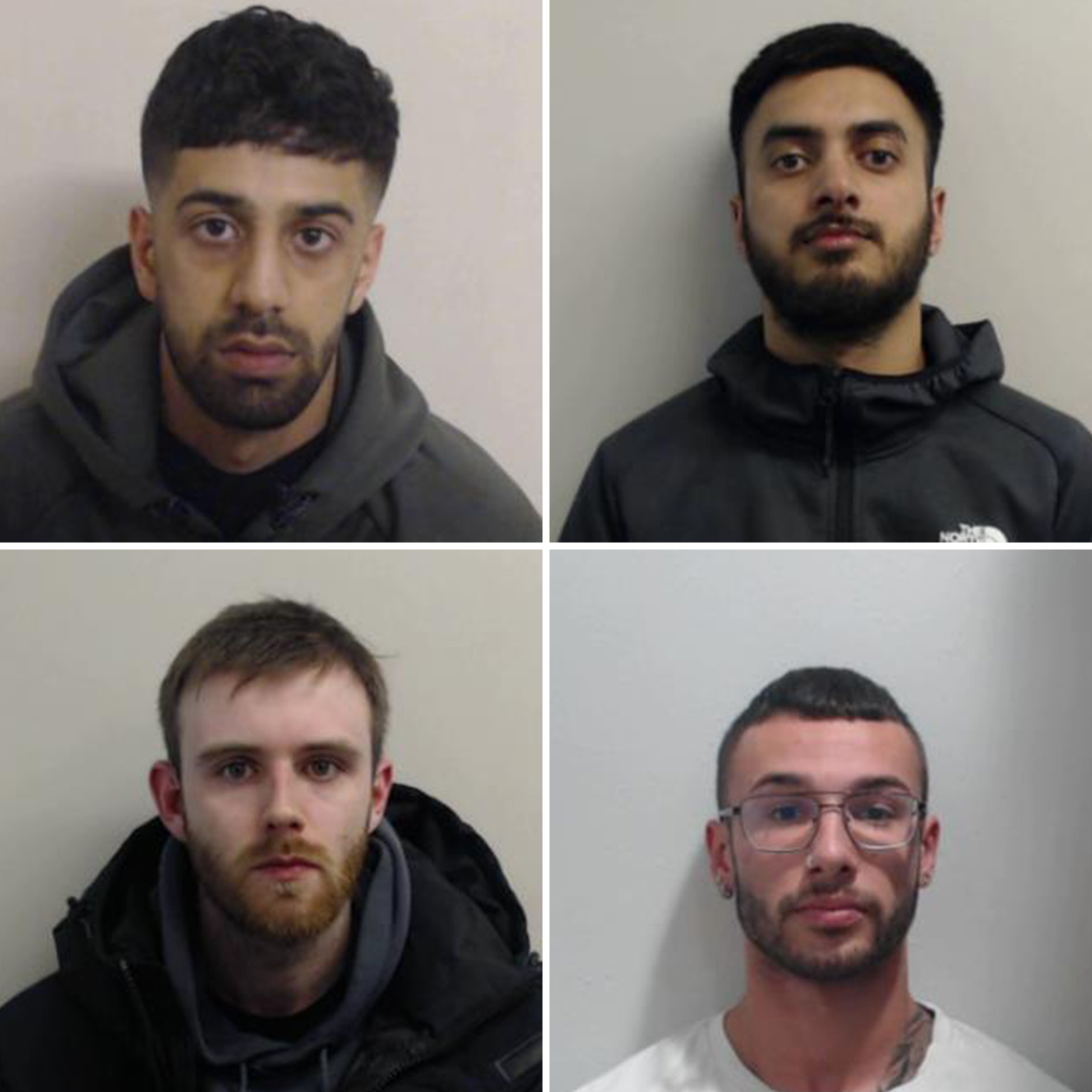 The Convictions
The gang, consisting of seven members, had previously pleaded guilty in August to charges related to their involvement in serious organized crime in 2021, spanning the cities of Glasgow and East Kilbride, Lanarkshire. Their sentences ranged from six years and nine months for Kashif Sadiq to three to five years for the remaining members.
The Elaborate Operation
This Snapchat drug operation was unlike any other, mimicking legitimate businesses with online advertisements for promotions and special offers. Sadiq even had a branded logo for his enterprise, "Dr. Greengo." The operation primarily used Snapchat to supply drugs to customers who could place orders via social media, but access required a "referee" to vouch for their identity.
Dr. Greengo's offerings mainly revolved around various forms of cannabis, including cookies, while another facet of the operation, known as "Rodger Dodger," specialized in party drugs such as cocaine, ecstasy, and ketamine. Bank accounts were opened for transactions, and drugs were delivered through the mail, pick-up services, or drop-offs.
Undercover Operation
The gang's downfall began when the police became aware of their extensive drug operation in May 2021. Four undercover officers infiltrated their ranks, with one officer posing as a customer, gaining access with the endorsement of a medical student. The investigation traced three phone numbers linked to the Dr. Greengo services back to Kashif Sadiq.
The Broader Methods
As the officers made purchases to build a case against the gang, they uncovered the operation's broader methods of advertising and recruitment. The gang even posted a Snapchat "story" and shared it on the Telegram social media app, enticing individuals with the promise of easy money.
Sentencing and the Impact of Organized Crime
In his sentencing, Judge Lord Clark emphasized the severe consequences of serious organized crime on society, noting that it "damages the very fabric of our society" and "blights our communities and the wellbeing of individuals." The sentences handed down reflect the gravity of their offenses and aim to deter others from following a similar path.
In conclusion, the Snapchat drug gang's daring Harrods heist and subsequent sentencing serve as a stark reminder of the lengths individuals will go to for financial gain, and the severe consequences that await those involved in organized crime.
Also Read : Protecting Your Child from County Lines Gangs: A Devastating Story